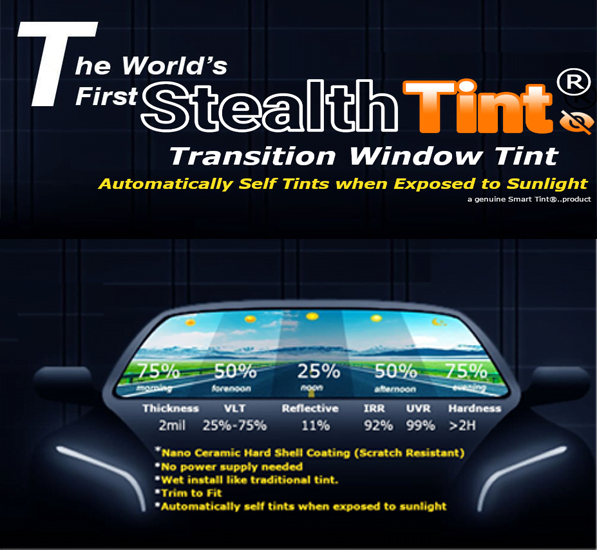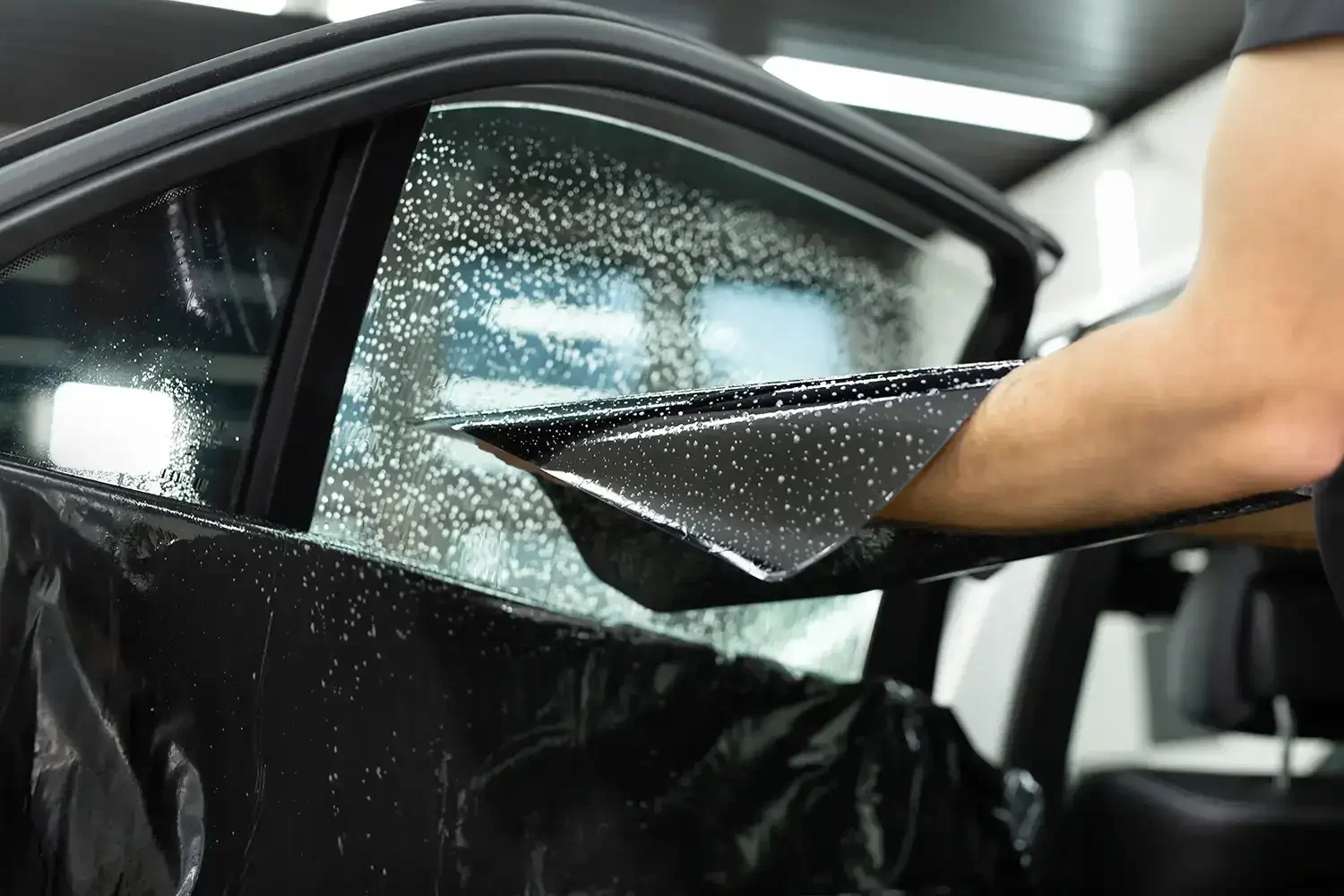 Stealth Tint™ is used in the automotive industry to provide drivers with increased privacy, comfort, and protection against harmful UV rays.
Stealth Tint™ is a popular choice for automotive applications due to its ability to provide drivers with a range of benefits. Stealth Tint™ can help reduce the amount of heat that enters the vehicle, due to its IR blocking capabilities resulting in a more comfortable interior temperature and reduced need for air conditioning. Additionally, Stealth Tint™ blocks harmful UV rays, which can damage the car's interior and cause fading and discoloration over time. Stealth Tint™ also provides increased privacy and security for drivers and passengers by making it more difficult for outsiders to see into the vehicle. Stealth Tint™ will enhance the look of a vehicle by providing a sleek, uniform appearance to windows and glass surfaces. Additionally Stealth Tint™ improves clarity of vision while driving during the day and night time, reducing glare. Finally, Stealth Tint™'s Nano Ceramic Hard Shell Coating provides a scratch resistant protective surface.
Let's start a new project!